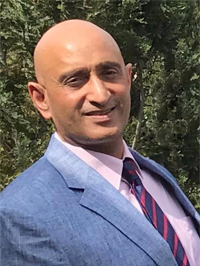 Mr. Sandeep Kumar, Ambassador
Mr. Kumar joined the Indian Foreign Service on 20 August, 1985. He has served in various missions abroad, viz Croatia, Hong Kong, Hanoi, Paris, Cape Town and Kabul. From September 2008 to January 2013, Kumar was on deputation to UNDP in Kabul (Afghanistan) where he worked on police reforms. From February 2013 to August 2015, he served as Joint Secretary in the West Asia and North Africa (WANA) Division of the Indian Ministry of External Affairs. From August 2015 to October 2018, he served as Ambassador of India to the Republic of Croatia. He is currently Ambassador of India to Ireland with effect from November 2018.

Mr. Kumar holds educational degrees in M.Phil. in Environment and Development (University of Cambridge, UK), M.Sc. in Security Studies (University of Madras, India) LL.B. (Delhi University, India) and BA Hons. in English Literature (Delhi University, India). He speaks English, Hindi, Chinese, French and German. Mr. Kumar has a passion for the arts, travel and sports. He has written a non-fictional account of his experiences in Afghanistan: "On Edge".